In this article we are going to see what LION means on LinkedIn and above all how to become one, how these profiles operate and how we can take advantage of them.
If you are interested here you will find all the information.
What is a LION on LinkedIn?
If you have a LinkedIn profile, you've probably noticed some contacts who have the word LION in their profile name .
Perhaps the thought has crossed your mind that it is his real name, a surname or that he is very fond of lions.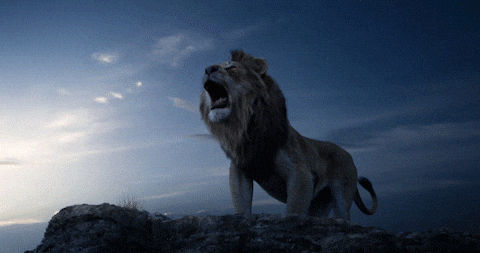 Although any of these options could be a possibility, the reality is that they refer to LinkedIn Open Networker .
This means that these profiles have a huge amount of contacts, it can be hundreds or thousands.
Their main objective is to help other LinkedIn users to network, so they act as intermediaries between contacts in order to expand their circles of friends or networks of connections.
How does a LinkedIn LION operate?
A LinkedIn LION cares about constantly expanding their network, so for sure, if you send them an invitation to connect, they will accept it.
However, it is not as simple as it seems. A LION also does not want to have contacts that are of no use to anyone.
Normally, a LinkedIn LION seeks to have relevant contacts from a specific industry, so that those who send you an invitation to connect will benefit by expanding their network with contacts from the industry of their interest and not just any industry.
How do connections work on LinkedIn?
Now, you are probably wondering, "Well, what do I want to know about these lions? Well you see, "it is elementary my dear Watson" that you understand that connecting with a LinkedIn LION can benefit you in an important way.
Let's remember the basic operation and what LinkedIn is.
This is a social network where relationships are established in the professional and commercial sphere, making it perfect and vital for doing business, finding work or finding partners or employees, among other transactions of this style.
On LinkedIn there is a order of connection between contactsThe communication you can have with them will depend on that order.
If you send someone an invitation to connect, or someone sends you an invitation to connect, and you both accept, you establish a connection of 1st degree. They can contact each other through messages within the platform.
The "friends of your friends", those people who are connected to your first-degree contacts. first degreeare your second-degree contacts. second degree contacts, and you can connect with them by sending them an invitation, but you cannot send them messages until they accept your invitation.
Finally, we have the third-degree contacts third degree which are basically all the users that are connected to your second degree contacts, something like "the friends, of the friends, of your friends".
If you see their first and last names you can send them an invitation to connect but if you only see the first letter of the last name, this will not work and you will only be able to send them an Inmail message, and that is if you are a LinkedIn Premium user.
Out-of-network contacts are those users who have absolutely no relationship with you or any of your contacts, so making their profile visible or even more, establishing communication with them can be very complicated.
You will always be able to see how much contact you have with a certain person next to their profile name.
How can contacting a LinkedIn LION help me?
But why are we interested in connecting with so many people?
Obviously, the more people who know your profile and the closer this communication can be, the more people will know about the services or products you can offer, so the chances of closing a deal or several deals increase.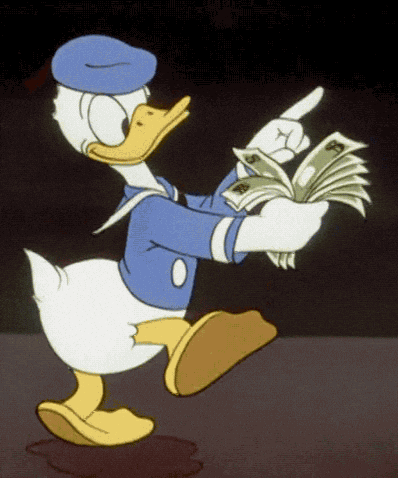 Adding one or more LinkedIn LIONs to your network will give you the following benefits:
✅ Increased visibility: By becoming a 1st degree contact of a LION, all of their 1st and 2nd degree contacts will be able to see you, and if they become your 1st degree contacts they can see your profile and posts.
✅ Expand your network of contacts ⛓️: As we mentioned earlier, the more people you know, the more chances you have to get the word out about your services or products and achieve your goals.
✅ More and better interaction: In addition to getting more contacts to view your profile and posts, you will also be able to send messages with information and interest to capture their attention.
✅ You avoid sanctions by LinkedIn ⛔: If you try to contact many unknown people through LinkedIn, there is a chance that upon receiving the invitation, these users will ignore you or mark your request as spam.
This can hurt you greatly as LinkedIn identifies your profile as an "Abusive User" almost automatically and your account will be restricted. By being part of a LION's network of LinkedIn, or become one, this limitation will be overcome.
How to become a LION on LinkedIn?
Although the LION designation is something that is not officially recognized by LinkedIn, as you may have already noticed, its importance and functionality is quite proven. If you wish, you too can become one of them.
To achieve this, you only have to take into account these recommendations:
Display your profile visible as LION: Allow your profile to be public and add the acronym LION somewhere in your name.
You can even add the number of contacts you are reaching so that other users are aware of your status.
✅ Have good connections ⛓️: Remember that LION's must have many contacts so you should start making connections with important contacts in the specific industry in which you are interested in becoming a LION. It is even recommended that you start networking with other LION's.
✅ Be an intermediary between contacts: Accept invitations from any user and allow your contacts to interact with each other, this is the main function of a LION, to be an intermediary.
✅ Being a LinkedIn Premium subscriber: Having a premium subscription of any platform, grants you certain "Special Powers" LinkedIn does not escape from that, and if you count with the Premium subscription, you will be able to establish contact with 2nd and 3rd degree users and expand your network.
✅ Have knowledge in social networks: A LION is in charge of mediating social and business relationships between LinkedIn users, so he/she must have knowledge as a Community Manager or Social Media Strategist.
✅ Take advantage of Scrab.In to become a LION: Scrab.In is a perfect tool to automate various processes on LinkedIn.
It can be very helpful for you to become a LION on LinkedIn .
Here's how you can do it:
Become a LinkedIn LION with Scrab.In
To succeed as a LinkedIn LION by complying with the recommendations mentioned above, you can make use of an infallible resource, the best plugin to automate LinkedIn, of course we are talking about Scrab.In.
Segment with Scrab.In
With Scrab.in you can automate the process of segmenting LinkedIn users, so you don't have to search one by one among the more than 600 million profiles on the platform, the plugin will do it for you.
In this post you will find the detailed procedure to do it right now and find a job on LinkedIn.
What are you waiting for to go read it and put your plan into action?
If you want to go further, contact several of them and send them messages, then we have the perfect solution for you!
Of course you can also use Scrab.in to support you. In this post we explain the steps you should follow to automate messages on LinkedIn.
Don't keep wasting the opportunities that LinkedIn offers you and take advantage of all the help that Scrab.in can give you to get the best results in record time!
Be a LinkedIn LION or contact them to expand faster within the Internet's professional network par excellence.