Searching for a job on LinkedIn is fairly typical, however, if you already use it and you are still unemployed and have not obtained the expected result, it is very likely that you are not doing things right.
Unemployment can have serious repercussions for the person affected and for those who are financially dependent on that person. Worrying about not having a stable source of income can lead to financial, emotional and even social problems.
Job search has evolved over the years.
It is now considered unnecessary to have to go around the city knocking from door to door with a resume in hand. At this point doing this causes you to waste more time, money and energy. In addition, the results are usually not encouraging.
Discover how LinkedIn can be your perfect ally in your job search!
With the advent of technology, the job search has also become automated.
Now, from the comfort of your bed and in your pajamas, you can apply to work for the best companies worldwide and no matter where you are. Even if you want to establish your own business, you can get potential clients in this same way.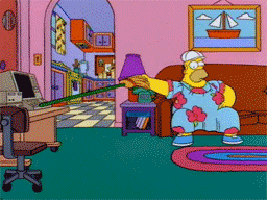 But, how can you make this job or client search through the web generate positive results? ?
Well, as you might guess, there are many techniques and recommendations to achieve success.
One of the best options is to create a profile in the best social network for business contact, of course I am talking about LinkedIn.
As we had already mentioned at the beginning of this post, if you already know what LinkedIn is but you still haven't achieved the expected results, it definitely has to be that you are doing things the wrong way, otherwise your bank account would let you know.
How to optimize my LinkedIn profile for better results?
Let's take a look at several points to keep in mind to have an attractive profile and how to have more chances of finding a job on LinkedIn.
😍 Optimize your LinkedIn profile and make recruiters fall in love with you. 😍
Although LinkedIn does not have an interface as dynamic and colorful as other social networks, it is essential that you know how to optimize your profile with the tools it offers.
Your user profile is your letter of introduction to the world that makes life on LinkedIn and believe me when I tell you that you don't want to be invisible in that world.
Your profile picture is the first thing other users will see, and it is also mandatory for your profile to be 100% complete.
Choose a well-lit photo, where only you appear, and preferably half-length. We do not ask you to wear formal attire but to look presentable and professional. We don't want to see you in your pajamas.
Write an interesting interesting biography

where you describe in a few words your potential, abilities, skills and expectations. Let your potential recruiters know right away if you fit the profile they are looking for and they will not hesitate to contact you.

Add an organized and eye-catching portfolio

that contains enough material for other users to get to know your work and know what your skills are and what to expect.
🤝 Connect and build strong relationships with professionals in your industry on LinkedIn – your network is pure gold! 🤝
Make a list of companies you would like to work for, search for them and follow them. Preferably, you should contact recruiters and managers directly. They are the ones who decide who works in the company and who does not.
Below we will give you some tips on how to segment your ideal contacts and convert them into friends using an online tool that will help you in many ways.
Add multimedia content
Take advantage of introducing attractive multimedia content in your publications and your profile will stand out.
In addition, you must generate additional valuable content that engages your audience. You can upload images, videos, infographics and others..
Highlight your accomplishments and skills on your LinkedIn profile
Make your LinkedIn profile shine like never before.
Highlight your achievements, skills and experiences in a clear and emotive way. Don't be afraid to showcase your successes and how you have contributed to the growth of your previous employers. A well-crafted profile is a magnet for opportunities.
Let the world see your worth and be prepared to receive irresistible job offers.
Use LinkedIn job alerts to receive job offers in your inbox 💌.
Activate LinkedIn job alerts and customize them according to your preferences to receive the latest job opportunities that match your interests and skills. Don't let any offer slip through your fingers and keep your eyes open to embrace your future.
With LinkedIn job alerts, your inbox will be filled with exciting possibilities.
Take advantage of LinkedIn's advanced search to find the job of your dreams.
LinkedIn is a powerful tool for job search. Don't limit yourself to a basic search, explore the advanced search and discover job opportunities. With filters such as location, industry, company and experience level, the possibilities are endless.
Find your dream job on LinkedIn and fight for your goals! 💪
Learn new skills thanks to LinkedIn Learning 💼
On LinkedIn Learning you will find a platform full of opportunities to grow . Develop skills and competencies to stand out in the job market.
Take advantage of the courses, tutorials and resources available to be the ideal candidate. Start bringing your future to life today.
Yes, it is definitely worth it. With LinkedIn Premium you will have access to exclusive features such as InMail, increased visibility in recruiter searches, and the ability to see who has visited your profile.
You will also have unlimited access to LinkedIn Learning to keep growing and learning new skills. Invest in yourself and your future, and watch the doors of success open before you. 🚪✨
How can I take advantage of the potential of Scrab.in to find a job on LinkedIn?
If you already have an optimal LinkedIn profile and have followed the recommendations in the previous section, we recommend you to start applying one of the most recommended strategies to find a job in this social network.
This consists of sending creative messages to the companies that you want to be interested in you and hire you. Scrab.in is a very powerful tool that can help you get the most out of your LinkedIn profile.
The first thing we advise you to do, if you have not already done so, is obviously to download it and register.
Find the best recruiters thanks to Scrab.in
The first thing you need to do to work in the company of your dreams is to reach the right person in the company. The one in charge of studying and approving the admission profiles.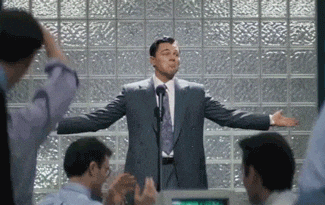 You could go one by one to each recruiter, human talent manager or whoever you are interested in, and contact them individually, it is a strategy that requires time and a lot of work, but sooner or later you will get results.
The smartest option is to automate this process with tools like Scrab.in, you will save a lot of time in searching and contacting people, instead of contacting 10 people a day, you will contact 100, and thus your chances of finding the ideal job are multiplied.
Don't you like this idea better? Well, let's get to work! ⚒️
Step 1. Login to your LinkedIn profile with your username and password.
Step 2. Type in the search engine, the position of the people you are interested in contacting so that they can get to know your profile and hire you.
Step 3. Click on the Scrab.in super extension at the top right next to the search engine.
Step 4. Press the "Visit Profiles" button which of course serves to view profiles.
Step 5. Automatically and without you having to lift a finger, Scrab.in will start visiting the defined profiles while you just watch, drink a coffee or take a nap ?
Step 6. Download and export all the profiles you are interested in contacting.
Step 7. Send an invitation to connect with these profiles by following the steps below.
Step 8. Log back into Scrab.in and go to "Settings".
Step 9. In the "Features" section activate the following options by checking the corresponding space.
Invite people to connect

Send a self message
Finally, choose how many days you want the message to be sent to your contacts.
Step 10. Activate within LinkedIn the option "1st degree contacts only".
💌 The importance of personalizing your messages on LinkedIn – don't be just another one of the bunch! 💌
After you have selected your potential contacts, you must establish contact with them so that they know you exist and that you are a valuable person they should know, contact and hire.
Even a cat can do it!
Thanks to Scrab.in it is now possible for you to automate the sending of your mass messages. Here we explain a little more about How to automate messages on LinkedIn.
What should the structure of my message be like for the companies I am interested in targeting?
✅ It arouses their interest and catches their attention. Ideally, the subject of the message should grab you from the start and encourage you to continue reading and want to know more.
✅ Be natural. No one wants to communicate with a robot. Show through a personalized message with your own touch that you are a human being worth contacting and communicating with.
✅ In very few words, it reflects the best of you. Make yourself known in a few lines mentioning your main attributes and interests.
✅ If there are mutual connections, take advantage of them! The companies you are going to contact must have some relation with your area of knowledge or experience, focus on those mutual connections and revalue them.
✅ Short, friendly messages. Try to be brief, as we have already said, time is money, and your recipient probably has a lot of things to do, make every second he/she spends reading your message worthwhile.
✅ Awaken their curiosity and encourage them to contact you. Finally, you can arouse their curiosity and encourage them to contact you if they want to know more about your proposal or your profile.
Find your dream job on LinkedIn right now thanks to Scrab.in!
We have just provided you with the easiest tutorial in the world to get the information of the main contacts of the companies you want to connect with.
You will achieve all this without having to keep stalking them and in a legal way because Scrab.in's algorithm obtains this data from public information and you will only take advantage of it to offer to collaborate in their company.
Scrab.in has three subscription plans so you can choose the one that best suits your needs. In any of the three plans, you will be able to make 100 daily visits, or 1500 scans, scan and visit profiles. Although only the free plan offers you only these options.
However, by investing only $12 additionally you will be able to autoconnect, send messages to your contacts of 1st degree
¡Y if you invest $59, in addition to all of the above, you will be able to upload CSV and have access to a personal Growth Hacking session!
Searching for jobs on LinkedIn is a daunting task at times, but if you use Scrab.in you can speed it up and get to your dream job faster.