Currently it seems that social networks such as Facebook and Instagram have the greatest reach for generating qualified leads. However, one cannot ignore the fact that LinkedIn is a social network made up primarily of managers or people with purchasing or hiring decision making power.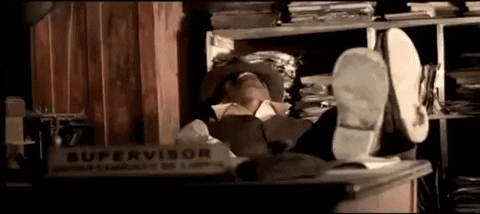 It is recommended that marketing agencies or freelancers who want to publicize a company or personal brand, direct all their artillery towards LinkedIn. This social network already has more than 600 million active users!
While on other social networks, users may be looking for interaction, fun or distraction; on LinkedIn you will find the cream of the crop of businesses. This platform is more focused on the work or productive environment, because its users are very clear about what they want.
What a Digital Marketing Agency can do for your brand
The digital marketing is a system that brings together a set of techniques and strategies to promote products or services through digital channels. Then, a digital marketing agency is in charge of planning, executing, evaluating and restructuring all these strategies in order to help its clients increase their sales.
Services offered by digital marketing agencies or freelancers
Sometimes, there is no "agency" as such, but a single person is in charge of performing the functions of a digital marketing agency.
However, it is important for you to know that a digital marketing agency is made up of a qualified team of experts in different areas. They are in charge of aspects related to web development, programming and design.
They also specialize in social media management and of course, they have writers capable of generating attractive content by applying Seo techniques that position optimized texts.
Yes, they do everything!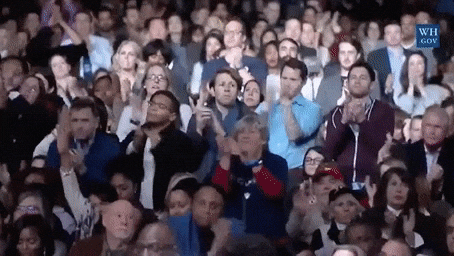 In this sense, we can classify some of the main services offered by digital marketing agencies as follows:
✅ Website design
The fact that a company has its own website gives it greater presence. Obviously when someone hears about a brand, they search for it online. Ideally, in addition to finding your profile on social networks, you should find as much interesting and useful information as possible in a single portal.
A website is a priority in digital marketing and the best agencies have designers and developers who not only create the best optimized pages, but also make continuous monitoring and adjustments . necessary to achieve the highest amount of organic visits and that this translates into sales.
✅ Generation of creative content or content marketing ✅
Marketing techniques before the digital era were somewhat aggressive. The contents were oriented to directly offer products and services with the purpose of selling them.
Currently, the public is interested in a product or service, when they know its potential through creative content that awakens their need to have it. Digital marketing agencies have copywriters specialized in generating content that achieves this effect. ?
✅ Search Engine Optimization (SEO)
Another essential activity performed by marketing agencies is website and content optimization. This ensures that your information will stand out and be positioned above other brands, and that your users will have a better search experience.
✅ Search Engine Marketing (SEM)
It is similar to the above, but in this case, it is done through the promotion of the brand or company through paid advertising that can be displayed in various digital spaces.
✅ Social media management or Social Media Marketing
The ideal is to maximize marketing thanks to a good management of the company's social networks. To do so, the team in charge of social media marketing designs and executes strategies that focus on publicizing the benefits of your brand through social networks.
Depending on the target audience and the particular characteristics of the brand, the strategy may focus on one social network rather than another. However, there is a social network that companies often do not include in their campaigns, despite the fact that it is basically the world's leading business social network? Obviously we are referring to LinkedIn.
However, as we will see below, many digital marketing agencies and freelancers are already focusing their efforts on designing strategies to manage LinkedIn accounts and get the most out of this platform.
Email marketing campaigns or customer loyalty?
Another infallible strategy used in digital marketing is to send creative messages. Some companies avoid it because they feel it requires more effort. However, there are many online tools that automate this process.
In fact, there is a specialized plugin just for LinkedIn that gives you the best results ? Obviously we are talking about Scrab.in!
What are qualified leads and what is their importance in digital marketing?
A lead or prospect is a user who ceases to be anonymous to the company because he/she agrees to provide personal information of interest. This allows you to be tracked and is part of the sales funnel strategy.
It is ideal to capture as many leads as possible, so marketing agencies focus their energies on this. In this way they will get a substantial database on which to work on various strategies such as inbound and outbound marketing campaigns.
The ultimate goal will always be to convert these leads into potential customers and eventually buyers.
Three types of leads can be established:
Cold lead
Is the person who has given you access to their information and has made inquiries about your services but has not yet shown further interest?
Qualified leads for marketing
Although you are interested in the information about the products or services offered by the company, you have not made any purchase ?
Qualified lead for sale or hot lead
This is the user who has already indicated that he/she is ready to buy a product or contract a service because he/she has already advanced through all the stages of the sales funnel.
Within digital marketing, there are several strategies oriented to lead generation. Although they have common characteristics, each will depend on the channel used to implement it.
How to generate qualified leads on LinkedIn?
To generate qualified leads on LinkedIn it is recommended to first segment them, and then apply Lead Nurturing and email marketing campaigns.
You may be wondering why should I segment my leads? Well, all human beings are different and have different tastes and needs.
This segmentation also helps to know in which phase of the sales funnel your leads are. The ideal is to group them in such a way that you can design specific strategies according to each group with similar characteristics.
With Scrab.in you can automate the segmentation process to get qualified leads, In this post we explain you how to do it. post we explain the procedure you should follow to achieve it, just where we tell you how you can find the best contacts on LinkedIn thanks to Scrab.in.
Qualified lead acquisition on LinkedIn using Scrab.in
As we have already mentioned, one of the best techniques for capturing or retaining qualified leads is through email marketing. Thanks to Scrab.in, it is possible to automate this process on Linked.in, so that if you have already segmented your leads, you can send personalized mass messages quickly and easily.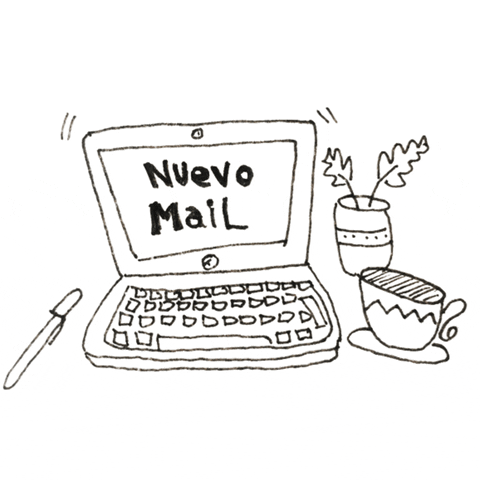 Here we explain step by step how to send these messages through Linked.in thanks to Scrab.in.
In addition, we offer you some tips to take into account when writing the content of the message you are going to send and we explain the benefits that email marketing offers you. What are you waiting for to know this information?
Dodanco, more than a marketing agency
Let's analyze now a real case, very specific, of a Spanish company that offers the best Growth marketing services specialized in LinkedIn.
At Do Danco they understood that many times (most of the time ?) LinkedIn users miss out on the potential and tools that the platform offers them.
Knowing that this is how you waste opportunities to boost your company's sales at Do Danco, they offer services specifically geared to optimize their clients' LinkedIn profiles, creating a complete digital marketing plan and automating processes.
They are in charge of designing an attractive profile, with multimedia content according to the company's image.
What are you waiting for to incorporate LinkedIn services in your agency!
Now that you know everything you need to know to run a customer acquisition and outbound marketing campaign on LinkedIn, it's time to take action and take advantage of Scrab.in's plans for agencies.