Among the digital marketing strategies, the personal blog stands out. This is an infallible resource to make your brand known.
Thanks to this digital platform you will be able to publish any type of multimedia information of interest to your leads and get web traffic.
What do you gain by integrating personal blogging into your marketing strategy?
Designing and developing a personal blog is practically mandatory within digital marketing, however, if you still have doubts and lack motivation to start.
Here are some of the benefits that you will obtain thanks to the implementation to your personal blog:
✅ Makeyour brand known, i .e. make your company visible in the digital world.
✅ Gives prestige to your brand, as you can demonstrate that you have extensive knowledge and successful experience in your industry.
✅ It gives you more credibility, because you can offer proof of your achievements.
✅ Promotes and strengthens communication with users., since your readers can interact directly with you without the need for intermediaries and you will know first-hand their interests, doubts or suggestions.
✅ Improve the SEO positioning of your brand. So that Google's algorithms will place you among the first search options and it will be a little easier for users to reach you.
✅ Helps you increase your database of potential customers, which is indispensable to increase your sales.
What is an infoproduct?
Basically, it is a digital information product that is distributed online. It is designed by a professional or expert who gathers and seeks to transmit his or her knowledge and experience with the intention of solving the concerns, needs or problems of the users.
These can be free or paid.
What types of infoproduct can I create and offer?
Templates: Many people require templates to organize their work or life in general. You can offer customizable templates that are easy to design thanks to various digital tools.
E-book: As the name implies, they are specialized e-books containing information for a specific audience. They are written and designed to meet your needs but also with a writing style that appeals to your audience.
Online courses and workshops: There are several platforms to offer online training, from Zoom to whatsapp. Through these you can offer videos or guides organized by levels that can even be evaluated and approved.
Masterclass: It is precisely an online class offered by "masters" in a certain subject. The person or team of experts who provide this training are often recognized personalities in the industry.
Webinar or webinar: It consists of videos produced live that have a duration of up to two hours approximately, during which time problems or doubts of the users and their most effective ways of resolution are raised. It always culminates with rounds of questions to resolve outstanding concerns live and direct.
What strategies can you apply to generate web traffic quickly?
When you have a personal blog and you intend to sell a product or service thanks to it, or through it, your ultimate goal should be to get organic visits from qualified leads.
We refer to those users who are really interested in the information we can offer them, and not to readers who are just passing by.
There are many and varied strategies you can take advantage of to make your blog cool and popular like high school cheerleaders.
✅ Write useful and creative posts.
Obviously, the content of the posts you publish on your personal blog and your infoproducts will be crucial to attract your target audience.
Strive to offer valuable content with the quality that users deserve.
They should feel that it is worth reading and buying the product or service you offer them because it will really solve their problems or teach them how to solve them on their own.
✅ Design the most suitable infoproducts for each type of audience.
Analyze your audience and design infoproducts that best fit their requirements, tastes, interests and needs.
This way you will have a better guarantee that they will be well received and you will get more qualified traffic to them or to your blog.
✅ Publish on all social networks
Take advantage of the wide reach of social networks to advertise your blog or infoproduct, create interesting campaigns that arouse the curiosity and interest of your followers. You can even take advantage of the spaces in the headers to advertise.
✅ Provides free infoproducts, promotions, discounts and flash offers.
This will allow you to gain qualified traffic and these readers can become subscribers who then pay for other products or services you offer.
✅ Paid advertising
As simple as it reads. Google, as well as specialized companies, media or advertising companies and individuals, offer space on high-traffic websites for brands to advertise their products and services for a monthly fee.
✅ Sponsored posts
Consists of posts that are written to promote another brand in exchange for payment or promotion of your brand on that brand's blog and social networks.
✅ Collaborations
You can establish collaborations with other brands or influencers that relate in some way to your brand. This way, they will mention you on their pages or social networks and their audience (which is supposed to be interested in their products or services that are similar to yours) will get to know you and start following you.
Of course the collaboration must be reciprocal and you must also advertise to them, so it is advisable that you take into account that they are trustworthy brands or people who will not harm your reputation.
✅ Membership
Basically, other people can offer your products or services and get customers and for this they will receive a commission.
Within your blog, you can be the one to offer someone else's products or services and receive that commission.
✅ Take advantage of email marketing
This tool represents a direct channel of communication with users. Don't waste the opportunity to use this resource to publicize your blog and to offer your infoproducts.
The alternative strategy that nobody talks about: Outbound marketing
As we have already seen, outbound marketing and automated messages on LinkedIn are one of the most effective methods to get qualified leads and also works as a lead, to build customer loyalty.
Within email marketing you can apply several methods or strategies to attract qualified leads to your website. Here are a few to give you a better idea:
Request feedback. An excellent idea to establish communication with users and capture their attention so that they become interested in your products or services, is to show them that you care about their opinion and you can also validate if they reviewed something you published or sent them.
Request authorization to send web address with information of interest. Let him know that you understand the problems he may be facing and tell him that if he wishes, you can send him a url address where he can find the answers he needs to solve his question or problem. This way you will avoid appearing too aggressive in your proposal and the user will show their interest by giving you a positive response.
Information about offers or promotions. Send brief messages announcing that you have a free gift or promotion that may be of interest to them for a limited time. Do not forget to include a Call to action so that the user can directly access the promotion. This should redirect to your blog and the promoted infoproduct.
Invite experts to develop webinars or masterclasses. In this way, you can encourage them to get to know your blog and your info-product, and also that they invite their contacts and other people who know the reputation and level of experience of your guests, are encouraged to participate.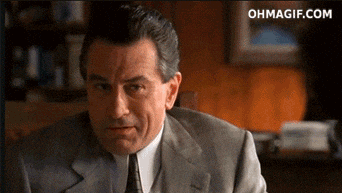 How to know the traffic of a website?
Finally, if you want to know the traffic of a website, there are multiple tools that you can use to know the traffic of a website.
Here are some of the most popular ones:
Google Analytics: it is a free and very useful tool to analyze the traffic of a website. It allows you to know the number of visits, page views, time spent on the website, bounce rate, among other relevant data.
SimilarWeb: is a tool that allows you to know the traffic of a website, as well as the origin of the visits, the keywords used to reach the website and other relevant data.
Microsoft Clarity: is a free web analysis tool that allows you to know the traffic of a website. It provides you with relevant data about the behavior of users on your website, such as the number of visits, page views, time spent on the website, bounce rate, among others.
SEMrush: is an SEO analysis tool that allows you to know the traffic of a website, as well as the keywords used, the most visited pages, among other relevant data.
I hope that with this information you have a little clearer how to generate web traffic quickly. If you apply it and analyze your steps, you will surely go far.